In a thesis or dissertation, the table of contents is between your abstract and your introduction. It should be written in the same font and size as the rest of your text (usually 12 pts Times New Roman). At the top of the page, write content, centered and bold.
In APA style, you can use up to five levels of title, each with its own design style. In the table of contents, you must include all the headings at level 1 and 2, aligned to the left and formatted as plain text. Level 2 headings are moved.
Inclusion of lower level headings in the table of contents is optional. Add another entry to each level. If you have a lot of headlines in your text, you may not be able to include them all – your table of contents should not be more than two pages long in total.
How to create Word table of contents
To automatically create table of contents in Word, you will first need to apply heading styles throughout your text. You can then create the table of contents.
Apply title styles
First, go over your text and make sure that each level of title complies with the APA Style rules.
Then, update the headline styles listed on the Home tab at the top:
Highlight a Level 1 title
Right-click on Title 1 style and select Title 1 update to match the selection
Do the same for each level of title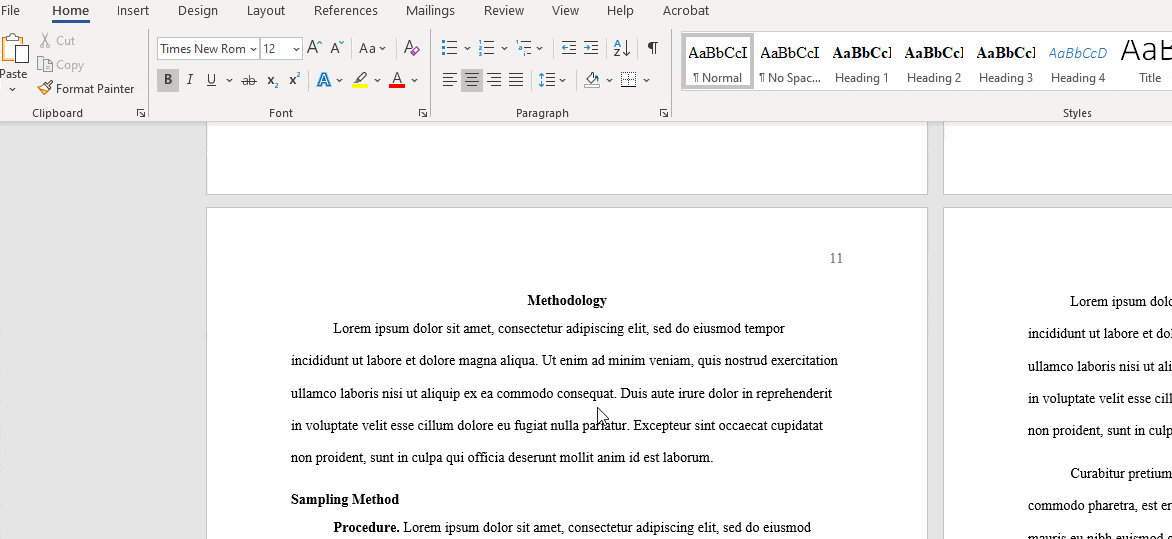 Once you have done this you can quickly update any other titles using the title styles. Make sure all titles are in the correct style before proceeding.
Creating Table of Contents
You can now create your own table of contents. First write the title "Content" (in the style of a level 1 title). Then place the cursor two rows below it and go to the References tab.
Click Table of Contents and select Custom Content … In the popup window, select how many levels of title you want to include (at least two) under Show Levels, and then click OK: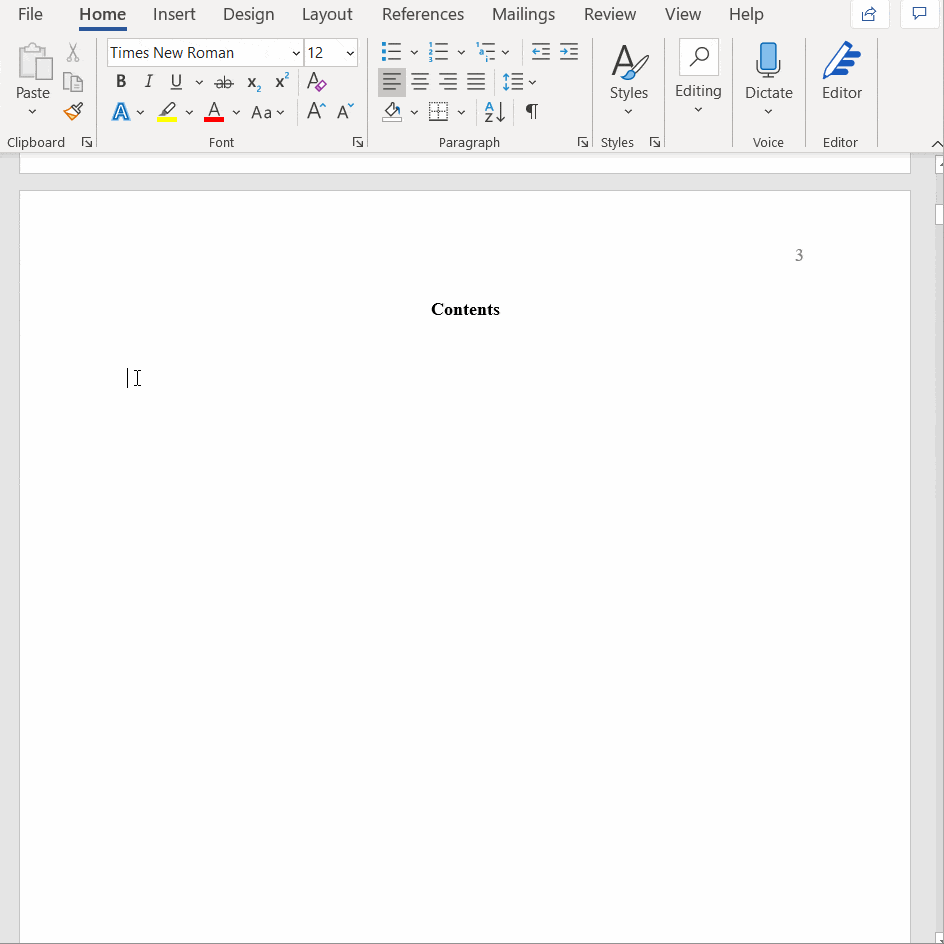 Update your table of contents
You now have table of contents based on your current headlines and page numbers. If you continue to work on your text afterwards, be sure to go back and update the table of contents at the end, as headlines and page numbers may change.
You can do this by right-clicking on the table of contents and selecting a field update. You can then choose whether to update all the information or just the page numbers. It is best to update everything, just to be sure.